21-04-2020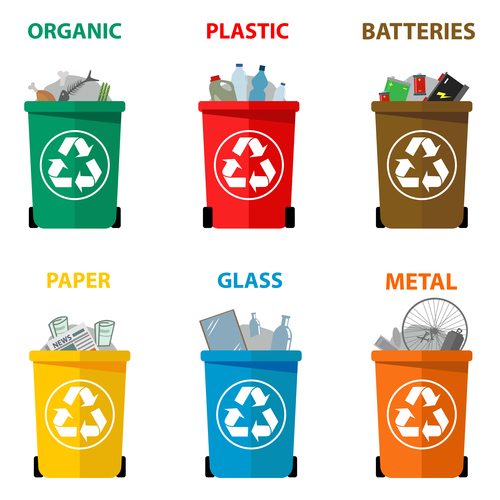 Cable connectors and recycling
Cable connectors are elements used in virtually any type of installation. So we have a huge amount of them in production and use. Like all other devices, these also wear out over time. Worn-out elements usually end up in a trashcan. However, some are recyclable and others are not. So it is worth considering what kind of connectors to choose – made of plastic or metal.
Metal cable connectors
Connectors and metal casings are made of high quality sheet metal. Aluminium and galvanised sheets are used for this purpose. In order to increase the corrosion resistance of the elements, many of them are additionally powder coated. Metal connectors are used for many reasons. First of all, they meet the formal requirements for such elements of electrical installations. In addition, such connectors are characterized by high resistance to external factors such as temperature changes. Thanks to these features, casings and connectors of this kind are very popular.
Recycling of metal connectors
As is well known, metal parts are very easy to recycle. Worn-out metal casings are simply returned for scrap metal collection. The sale of small quantities of steel is obviously not very profitable but you can get a small amount from it. However, the possibility to recycle used elements is a great advantage of metal casings. They should be chosen by people for whom caring for the environment is not a completely foreign matter. Such casings, like other types of steel, can be relatively easily processed and used to produce other products. Perhaps they will even be used to make more similar components. Recycling has become a very important issue. All the more so because it was completely neglected and ignored for many years. As a result, a huge amount of perfectly recyclable materials can be found in landfills around the world today, such as non-ferrous metals, precious alloys and rare metals. Moving towards more optimised waste management seems to be a necessity today. An example is given by the growing number of companies that not only recover recyclable materials from various types of products but also make millions on it.
Plastic cable connectors
Cable connectors are made mainly of polyester. It is a kind of thermosetting material. There are also many advantages to using such a material. First of all, it is the ease of making the elements. Thermosetting materials can take any shape desired. The connectors are made by pouring polyester over the casing elements, which is then cured at high temperature. This results in a fully integrated and ready-to-use product. Polyester connectors are characterized by medium durability and resistance to external factors. Their disadvantage is quite low resistance to high temperatures and no possibility of repair. Worn-out or broken parts can practically only be replaced with new ones.
Recycling of polyester connectors
Recycling of plastic cable connectors is not an easy task. As already mentioned, such connectors are integrated elements in which parts of the circuits have been poured over with polyester mass before curing. The separation of individual materials with today's technical possibilities is far beyond the limit of profitability. Besides, polyesters themselves are difficult to reuse today. Of course, technologies are being developed and new patents are emerging in this area, but so far no effective recycling methods have been found.