08-11-2019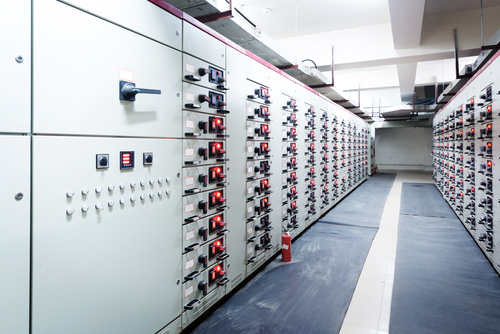 HOW TO CORRECTLY MAINTAIN CONTROL CABINETS?
Correct maintenance of the control cabinet significantly affects safety of the systems and devices installed in it. Taking care of maintenance works ensures good protection of the supplied circuits and the controlled systems.
Corrosiveness class
Konstrukcje metalowe skutecznie chronią wrażliwe komponenty energetyczne, przemysłowe, elektryczne i elektrotechniczne, a jednocześnie zapewniają upoważnionym osobom łatwy dostęp do wnętrza szafy. Zakres czynności konserwacyjnych w dużym stopniu uzależniony jest od klasy korozyjności, do której przypisana jest obudowa danej rozdzielnicy.
Metal structures efficiently protect sensitive power, industrial, electrical and electrotechnical components and ensure easy access to the cabinet for authorized personnel. The scope of maintenance operations is highly dependent on the corrosiveness class of a given switchgear enclosure.
C1 – very low
Models of the lowest corrosiveness class C1 are only used indoors in clean atmosphere, e.g. shops, schools, offices or hotels.
C2 – low
Enclosures of steel sheet and corrosiveness class C2 may be used in non-heated buildings, such as sports halls or warehouses. It can only be used outdoors under low contamination conditions, e.g. rural areas.
C3 – average
The coating of corrosiveness class C3 can be used in production areas of high level of humidity as well as in open urban and industrial areas – with average contamination with sulphur oxide.
C4 – high
Surface of stainless steel have the corrosiveness class C4 that provides very good resistance to water and chemical corrosion. Under indoor conditions, it is used among other things in chemical plants and repair shipyards and under outdoor conditions – within seashore areas with average salinity and industrial areas.
C5-I and C5-M – very high
Control cabinets enclosures of industrial (C5-I) or maritime (C5-M) corrosiveness class are used in extremely humid and aggressive environments. Due to high level of contamination and continuous or almost continuous condensation, acid resistant steel surfaces are recommended.
Surface cleaning
When starting the maintenance works, first assess the smooth movement of hinges and moving parts of the control cabinet lock. It is recommended to spray them with suitable greasing agent that contains no water. At the beginning stage of cleaning, please also check the surface for damages. If the damage is found within the area of seals edges contact, they must be completely replaced. In order to preclude defects caused by freezing the seals under negative temperature, apply standard agent in the form of wax, talc or Vaseline after cleaning.
Lacquer coating protection
During the control cabinets maintenance process, the elements of lacquered surface as well as individual components of the control cabinet are analysed. Such solution allows for recognizing and removing all external defects. Scratches and any other changes of small range usually necessitate initial grinding and removal of contamination and corrosion marks and then application of a repair lacquer. Under industrial conditions, there may be more extensive defects – it is then essential to carefully grind the surface and clean it with extraction naphtha. Then, the whole surface is lacquered. The control cabinets made of stainless steel are first and foremost susceptible to surface damage which is usually removed applying special French polish.
Internal maintenance
The systems inside the control cabinet also must be maintained. Special attention must be paid to electrical instrumentation that ensures optimum protection against electrocution. At this stage, the most important thing is to check whether the individual conductive elements are securely connected to the protective conductor. It is also recommended to check the tripping current. Moreover, the control cabinets require systematic cleaning of the ventilation filters. This is especially important under industrial conditions with dust load and increased oil content in the environment. Reduced air flow clogs the ventilation filters and translates to damage of fragile material fibres that ensure filtering efficiency. The elements can be washed with water and detergent or carefully blown with a compressor. However, you need to remember that cleaning the filter reduces its efficiency and it may require replacement in time.
Summary
The maintenance of devices located inside the control cabinet must be performed based on the manufacturer's instructions, considering the basic equipment. According to general guidelines, works should be performed on regular basis – the minimum frequency of the maintenance works is once a year. Correct development of documentation that considers the environment and individual operating conditions of devices is also important.